CAT had some highly challenging circumstances with the Andina Mine, situated deep inside a mountain at altitude in Chile, where the operation of red diesel-powered equipment underground can have a significant impact on fuel filter blockages as well as emissions within the mine and cause operational issues when equipment fails with the tunnel network.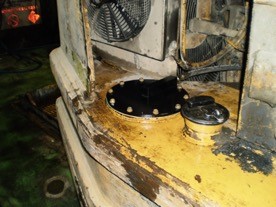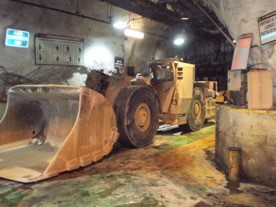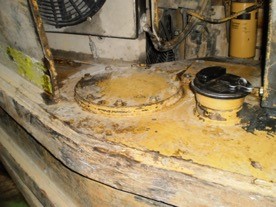 Machines were constantly failing due to premature fuel filter blockage causing major operational problems and increasing Health and Safety risks.
The local mine operator, Codelco and Finning, the CAT dealer in the region, commissioned the installation of FuelActive to be installed into a CAT RG1600 underground mining machine in an effort to improve the reliability of the equipment and reduce engine damage caused by fuel contamination.
Using FuelActive, the life of the fuel filter was doubled, with improvements in fuel economy, lowered emissions and increased power on the machines involved.
The Field Test was carried out in conjunction with a 12-month laboratory test by the Finning Laboratory in Santiago.  Laboratory findings were consistent with the field tests and demonstrated that in a like-for-like situation, c. 1,000% more fuel contamination is fed to the injectors when not using FuelActive.
Caterpillar are the global #1 manufacturer of Plant & Equipment and are recognised name across the globe for the manufacture of a comprehensive range of equipment for the Construction, Mining, Material Handling, Power Generation, Demolition, Marine, Transport and Power Generation sectors.
For more on how FuelActive can double the life of your fuel filters, improve fuel economy, increase engine power and reduce emissions visit our product benefits page.
For more information on FuelActive, or to try FuelActive for yourself contact one of the team and we'd be more than happy to set up a demonstration for you, in fact, we're so confident you'll see the benefits we'll give you your first unit absolutely free.