The Komatsu 930E is a 300 tonne dump truck and one of their flagship machines and a market leader, with the very nature of heavy mining creating and exacerbating fuel contamination due to the extent of dirt in fuel issues.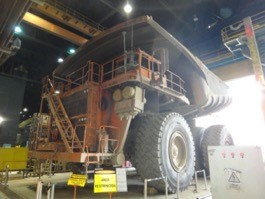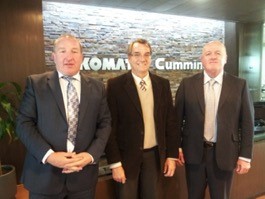 Specifically, at the Pelambres mine in Chile, the Komatsu 930E machines powered by the Cummins QSK60 2700hp engines, were unable to run fuel filters for their prescribed planned maintenance periods of 500 hours between changes.  Filters were blocking prematurely due to dirt in fuel causing significant disruption to operations and an increase in down-time and a huge increase in maintenance costs.
Komatsu Cummins contacted FuelActive in March 2012 ask the question of whether a potential solution could be developed where a FuelActive unit could alleviate the problems being suffered by the Cummins QSK60 engines at Pelambres?
FuelActive designed and installed a custom HHP (High Horsepower) unit into a Komatsu 930E on the mine which went on to deliver immediate results.  Fuel filters easily reached their prescribed 500 hours of use and often reached 1,000 hours.
Fuel contamination issues ceased to be a problem and the Cummins QSK60 engine operated trouble free for in excess of 30,000 hours when supplied fuel through the FuelActive pick-up unit.
Following this success FuelActive has continued to work closely with Komatsu Cummins to provide solutions to fuel contamination issues and protection of fuel filters, pumps and injectors.
Komatsu Cummins are a global player in the heavy machinery sector and a market leader in the mining machinery space, operating across the world, with factories located into strategic territories from Japan to North America.
For more on how FuelActive can double the life of your fuel filters, improve fuel economy, increase engine power and reduce emissions visit our product benefits page.
For more information on FuelActive, or to try FuelActive for yourself contact one of the team and we'd be more than happy to set up a demonstration for you, in fact, we're so confident you'll see the benefits we'll give you your first unit absolutely free.