Groundhog is a long-established market leader and privately-owned company that has a state-of-the-art modern manufacturing facility, specialising in the manufacture of site welfare accommodation units, which include static, mobile and bespoke offerings.
The first Groundhog mobile welfare unit was completed in 1987 and has subsequently enjoyed huge success in the rental and end user markets, as well as major areas such as construction, rail, civils and utilities sectors.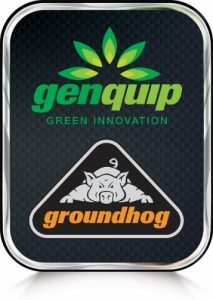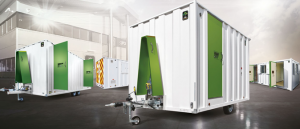 The Groundhog unit is powered with the combination of solar and a back-up generator, and is primarily used outside on a building site, in a relatively dirty environment, exposing it to the effects of contaminated diesel fuel.  This results in numerous equipment failures and maintenance engineer call-out visits.
The Groundhog team approached FuelActive with significant problems due to fuel filter blockages, premature injector wear and cases of generator failure, and asked if the FuelActive pick-up unit could help alleviate their contamination problem?
FuelActive installed 20 trial units.  The results of the trials were overwhelmingly successful, with the Groundhog units experiencing zero breakdowns and the fuel filter life being extended above the normal maintenance schedule life. No longer do they have the need to have a breakdown engineer on standby.
Following the successful trial, the Engineering team reviewed the results and due to the mission-critical nature of the use-case for Groundhog, decided to factory-fit the FuelActive unit in all diesel-powered generators going forward.
Since 2009, Groundhog has become a reference customer for FuelActive. They have in excess of 12 million operating hours trouble free, with zero fuel related breakdowns reported since the introduction of FuelActive as standard in their machines.
FuelActive and Groundhog share operating data and perform joint engineering development work to test and refine the use of the pick-up unit.  This has been a great benefit for building operating experience within the small generator segment. Groundhog fuel tanks are now manufactured to encompass FuelActive. For their part FuelActive use specific diameter fuel pipes to match Groundhog standard issue.